Boox
Display for books
The world's first display designed for books and magazines!
Boox represents a brand new category in the universe of interior goods providing a wide range of display possibilities for books and magazines aimed not only for home, but also for other spaces like offices, shops, libraries, museums, galleries, hotels, restaurants or bars.
Its revolutionary inside suspension system through rubber balls can also be used to display other kind of flat objects such as vinyl albums, fabrics, drawings, paintings or printed photos. Boox has balls!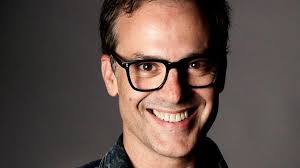 Eye-catching display system
This eye-catching display system, made from thick and very bright high quality acrylic with open sides brings new amazing features that enhance the possibilities of this unique display system.
How does it work?
Place the content inside.
Pinch the balls behind it.
Hang or stand it.
It is as simple and beautiful as that! Have look at the video which explains how to use the Boox well.
Designer Pedro Albuquerque
There's always an image, a quote or a typeface in a book or magazine that I need to hang on a little longer as a source of inspiration or excitement and as an expression of who I am.
This was the insight that drove me. I soon realised that there was no answer for this spontaneous and recurrent desire to display and live with "my" images around me. This was how BOOX was born and this is the design model I had in mind, so a genuine need leads to a solution; first design the experience, only after the forms and materials to deliver it.
Think inside the Boox.
I materialized this idea with a transparent acrylic box, the fixation system with the foam balls. From this combination, box plus balls, I've just designed the world's first display for books and magazines! A fantastic team took one year to make it happen.
A tool that allows everybody to become a compulsive "wall editor", a quick and easy to use, durable piece, whose elementary geometric shapes and contrasting materials, crystalline transparency and opaque white balls, give it a unique and iconic aesthetic value but, at the same time, allow the content to be the real star. This display is also an evidence of Design as a complete business thinking process, in which product, brand and communication are developed in perfect symbiosis.
More examples of applications and possibilities