David Trubridge
Kia ora
Kia Ora ( greeting in New Zealand Maori )and welcome to our website with the durable design lights from David Trubridge, best known of his light collection produced in wooden kit sets. Always using wood from sustainable forests and FSC certificated bamboo. With these flat packed light collection David has succeeded in reducing transport up to 1 / 40 of what it would have been if delivered assembled! Doing so reducing the workshops footprint in serious proportions.
Patterns from nature
David's work is always closely linked to patterns which have their origin found in nature, were he spends much of his time. In balance with nature David is always looking to improve the design and manufacturing process in order to further reduce the company's environmental footprint and impact. Most important in that view is the use of flat packed designs, as they are sold all over the world. Besides it is also a nice experience to build up your own wooden design light with a beautiful bamboo light as a final result. Of course you will find good instructions how to do so included in the packing or you can have a look on the internet to see a video instruction of your light.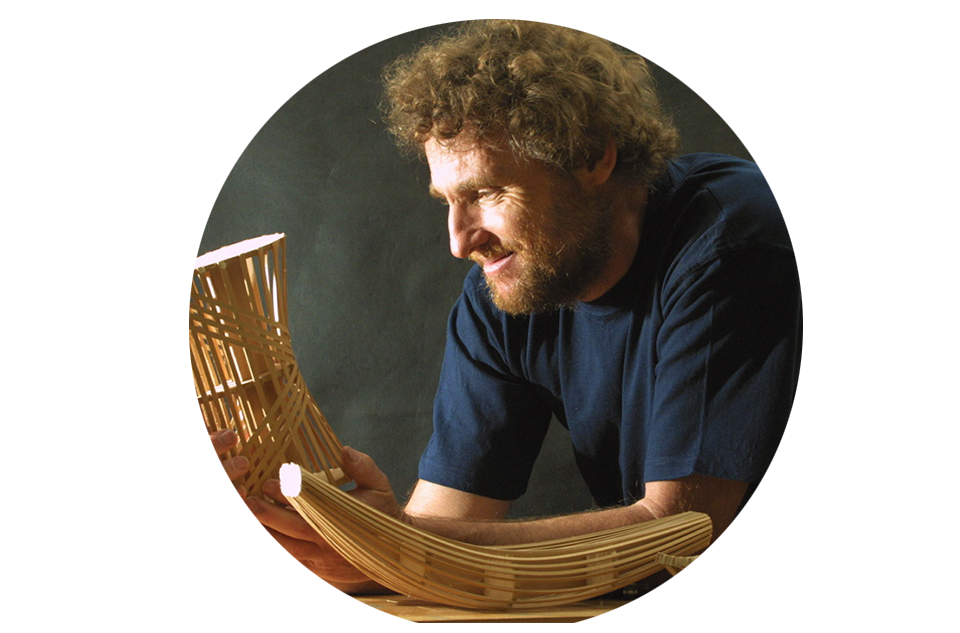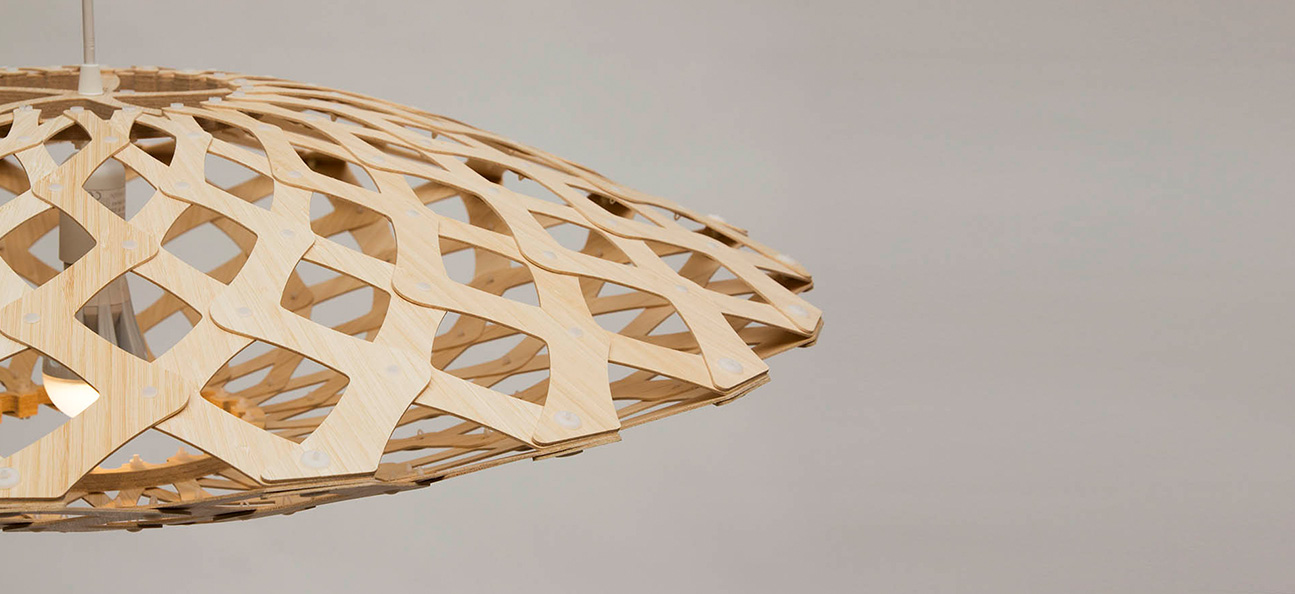 First designs of David Trubridge
The early work from David Trubridge came to prominence in 2001 when the Italian design company Cappellini bought the rights for the design classic Body Raft. In 2003 that was followed by the Coral light establishing a blueprint for the present kit set collection which minimised the environmental footprint. Later models like Floral, Kina and Koura were very successful. Several designs were selected in the collections of international museums or got price winning awards worldwide, like model Nikau a Red Dot winner. The Icarus installation, which was presented on the fair in Milano has been included in the permanent collection of the Centre Pompidou in Paris.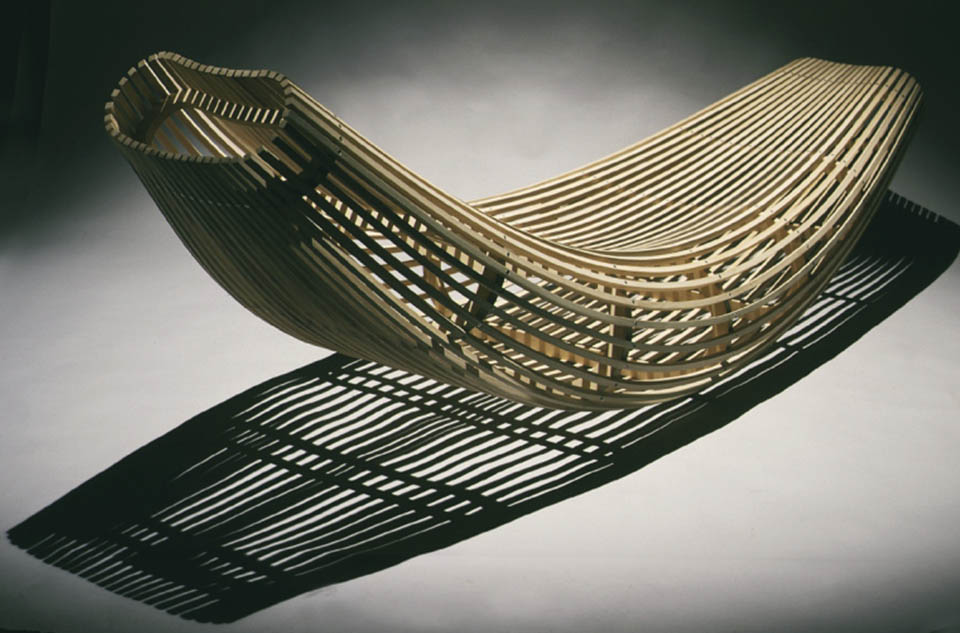 His latest designs also in bigger sizes up to 2500 mm Navicula and Maru had a very good reception from the interior architects and will soon be installed in stunning interiors in contract surroundings and private homes.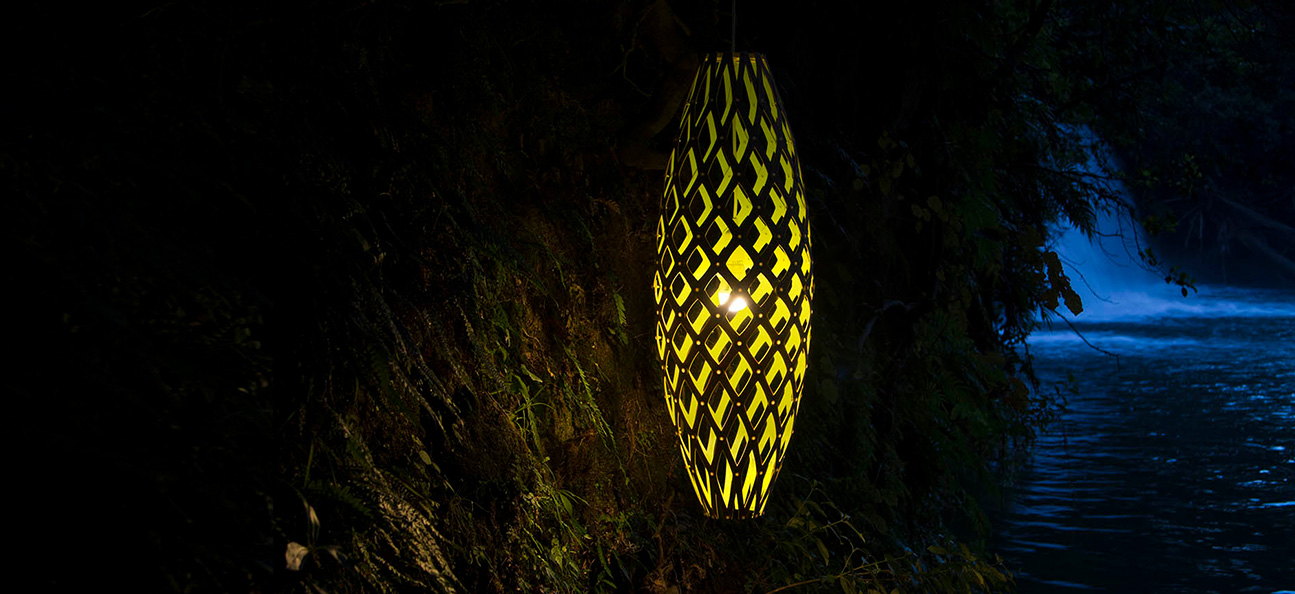 The workshop team
A continuously development in materials and way of producing and together with his team they have a passion to get a better result after each new presented item. They will always study a solution with the smallest possible footprint.
Downloads
Prices will be emailed to you on request as soon as possible. Then state the model, desired version and the size.
3D CAD files / specification sheet per model, can be requested/downloaded via www.davidtrubridge.com